CrossFit Templum – CrossFit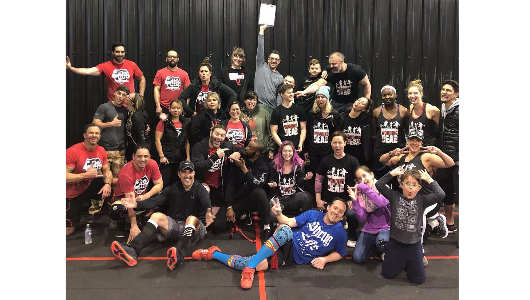 Thought of the day
"We are what we repeatedly do. Excellence then, is not an act, but a habit." – Aristotle
Overview
Day 1 of our post open cycle. This cycle will consist of base strength and oly technique work. The metcons should be open type intensity. That depends on you and your effort. Please pay attention to the stimulus we are trying to achieve with each workout. RX is to the goal!!!! Stimulus is the goal! If you want to improve go to that dark place! Get uncomfortable. When it starts hurting that is when you start improving. Have a marvelous Monday Templum Fam!
Warm-up
Warm-up (No Measure)
400 meter run

Barbell Work:

5 Snatch Grip Deadlifts

5 Hang Snatch Jump Shrugs

5 Hang Snatch High Pulls

5 Hang Muscle Snatch

5 Overhead Squats

5 Hang Squat Snatch
3 Position Squat Snatch
3 position Squat Snatch (10mins Build to moderate single)
Pockets, 1in above knee, floor
Back Squat (3×6 @ 65%)
Weightlifting
6 Reps @ 65%

3 Reps @ 70%

6 Reps @ 65%

3 Reps @ 75%

6 Reps @ 65%

3 Reps @ 80%
Rest 2:00 between sets.
Back Squat (Last set of 3)
Metcon
SQUAT SNATCH & CHEST TO BAR PULL-UPS

* Choose a weight/variation that you could cycle 15-21 reps unbroken

* Non-Competitors can complete power snatches and chin over bar pull-ups

* scale accordingly, don't force overhead squat if you don't have it. Sub Front squats if you would like to do more weight*
Snake Bite (Time)
21-15-9:

Squat Snatch (95/65)

Chest to Bar Pull-Ups
Amanda (Time)
9-7-5
Muscle-ups
Snatch, 135#/95#
RX+ Athletes only and yes this is a squat snatch