CrossFit Templum – CrossFit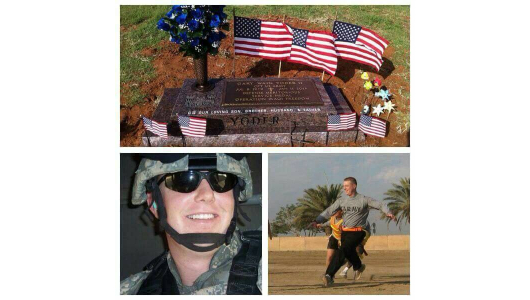 Warm-up
Snatch Drills (No Measure)
PVC Mobility then…

*with bar complete*

3×5 Pressing Snatch Balance

3×5 Snatch Pull unders

3×5 Snatch High Pull + Snatch
Weightlifting
Snatch Complex (14min EOMOTM increase as needed)
1 Snatch Deadlift

1 Hang Snatch

1 Snatch

2 Overhead Squats
*must be unbroken*

*squat snatch doesn't count as overhead squat*
Metcon
The "GII" Hero WOD (Time)
2 Rounds for Time:

1 mile run

11 CTB Pull-up

13 HSPU

33 Double unders
Level 1: Jumping Pull-ups/Decline Pushups; Single unders

Level 2: Pull-ups and Decline Push-ups

Level 3: RX
In honor of my best friend Capt. Gary Yoder II. G passed away way too young suddenly from a brain tumor at 33yrs old. He is survived by his wife Lisa and his 2 boys GIII and Levi and his parents Gary and Jane and sister Amy. Love ya buddy ??
Interval Training
Metcon (Time)
3 rounds:

50 Cal Bike

Rest 2mins