CrossFit Templum, Templum North – CrossFit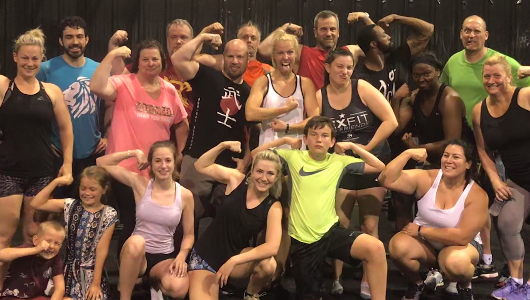 Thought of the day
Templum Family,
Words can't express the gratitude I have for each and everyone of. you. I want to thank you all for your generosity and words of encouragement. You are all a blessing to me and my family. 2019 truly had been a ground breaking year. Supernatural in more ways than one. With man many things seem impossible but with God ALL THINGS ARE POSSIBLE!
Love you all,

Coach Eric
"Your 'Can Do' will make your 'can't do' impossible." -Keith A. Craft
Warm-up
Warm-up (No Measure)
AMRAP x 6 MINUTES

3 Burpee Broad Jumps

5 Inchworms (no push-up)

5/5 Groiners

5 Air Squats with :02 Pause at the Bottom

10/10 Banded Side Steps
Into…
1 ROUND (With an Empty Barbell)

10 Back Squats

10 Good Mornings

5/5 Cossack Squats

10 Tempo Back Squats (3131)
Strength
Back Squat (5×5 (20×1))
Back Squat @65-75% of 1RM*
-Rest 2:00 b/t Sets-
*Heavier than the previous week's 5×5. Note the :02 descent vs. :03 descent last week.
Workout
Metcon (AMRAP – Rounds and Reps)
AMRAP x 10 MINUTES

15 Wall Ball (20/14)|(14/10)

25 Double Under
Optional Cool Down
Warm-up (No Measure)
FOR RECOVERY

5:00 Slow Pedal on Bike