CrossFit Templum, Templum North – CrossFit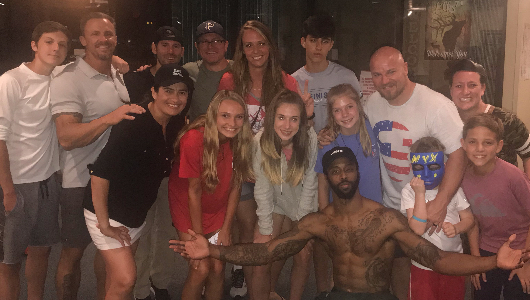 Primetime!
Thought of the day
Gratitude is an energy-producing magnet that draws more of what you want and value towards you.
Warm-up
Warm-up (No Measure)
2:00 EZ Row
Followed By…
3 ROUNDS FOR QUALITY…

:30 Couch Stretch (Left Leg)

:30 Couch Stretch (Right Leg)

:30 Tempo Air Squats (33X1)

:30 Squat Hold
Strength
Back Squat (5×3 (30X1))
Back Squat @65-75% of 1RM*
-Rest at Least 2:00 b/t Sets-
*Week 3 of squat cycle. Same loading or slightly heavier than previous week's 5×5. Note the slower tempo.
Workout
Metcon (3 Rounds for time)
EVERY 5:00 FOR 3 SETS

12 Burpee Over Bar

12 Front Squat (135/95)|(95/65)

400m Run
*Rest the remainder of the time until 5:00 then start the next set.